It's that time of the award seasons when all our favourite celebrities say goodbye to the sun, and embrace the cold over in rainy England all in the name of film. Yes, that's right, the 70th Annual British Academy Film Awards, known as the BAFTAs for short, were held last week on the 12th of February, at the Royal Albert Hall in London. The BAFTAs are an important pit-stop on the red carpet road to the Oscars, giving some insight to critics outside America and those oh-so-exciting predictions! With so many great looks from Hollywood royalty and actual royalty, let's get started on our favourite fashion looks.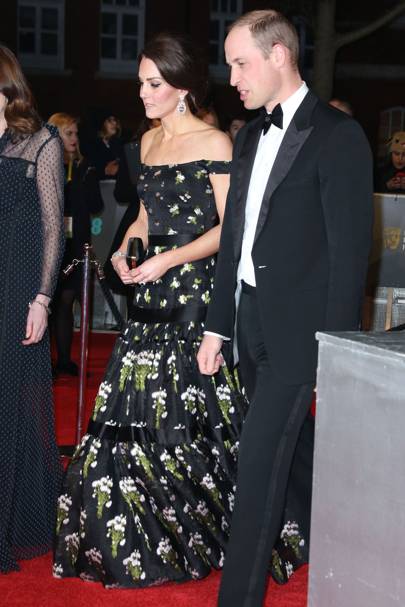 First on my list of the best of the BAFTAs is none other than the Duchess of Cambridge, Kate Middleton. The Duke and Duchess of Cambridge showed up to show support to the amazing talents being awarded, and looked amazing doing so! The Duchess of Cambridge looked flawless in a floral-patterned Alexander McQueen gown, making her my favourite of the night! And talk about date-night goals…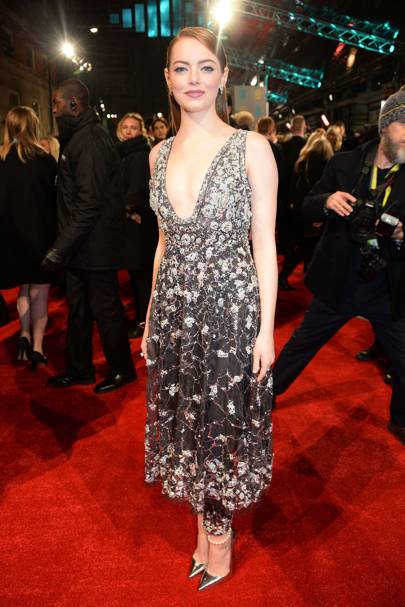 La La Land isn't the only thing on a winning streak… Emma Stone won the BAFTA award for her stunning performance in La La Land but it's Stones stunning look that has everyone talking…yet again, Stone wowed in this Chanel dress and trousers combo, placing her at the top of a very long list of best dressed beauty's.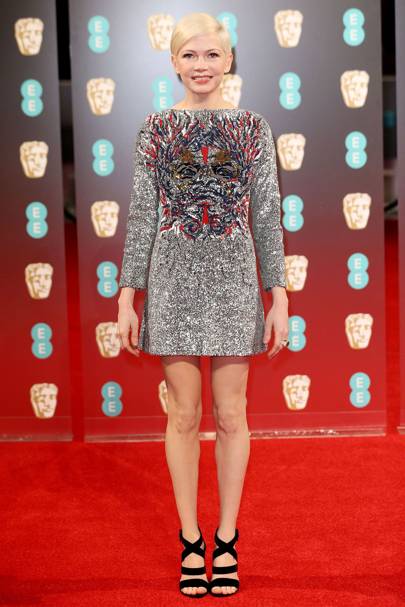 Another red carpet regular is of course Michelle Williams! Williams braved the cold weather in the name of fashion, showing lots of leg in this silver Louis Vuitton number. Williams, the Manchester By The Sea actress opted for sleeked back hair and simple makeup to let the dress do all the talking, and we hear ya loud and clear!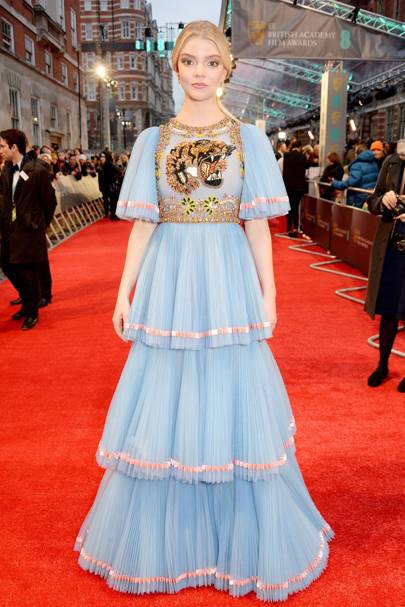 Anya Taylor-Joy was every little girls dream (including mine) in this incredible Gucci gown, resembling a real life Disney princess. Taylor-Joy was a walking piece of art on the red carpet, but I'm just hoping that the shoes under all those ruffles are made of glass…we can hope!
Love Leah