Uplift is an independent Irish organisation run by a small team of volunteers and trained justice campaigners, fighting and seeking for a more equal Ireland. Uplift works tirelessly to protect and improve the rights of people from all ways of life, and to create a better and equal society for all. I spoke with Uplift's Campaigning Coordinator, Emily Duffy, to learn more about all the changes Uplift have made to our country and the campaigns they are still continuing to work on now.
"Uplift was set by Siobhan O'Donaghue, a community worker who had been campaigning for years on the rights of undocumented people in Ireland," Emily Duffy tells me. "It began in December 2014 to address the 'democracy gap' in Ireland — to give people in Ireland the skills and tools to hold decision makers to account and make their voices heard."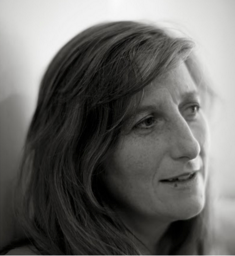 Uplift work to promote social justice, to defend fairness and fight unfair treatment, protect our rights, preserve the planet and to deepen democracy.
Duffy says, "The aim of Uplift is to empower communities and individuals who believe in the values of equality, deep democracy, environmental sustainability and social justice to connect with each other."
Uplift's campaigning motto is 'People Powered Change'. Duffy explains the meaning behind this.
"The idea is that together — we are more powerful than if we act alone."
So, we provide tools like Petitions and ways to email your chosen campaign target and some tips and trainings on what makes a good campaign. Then we let the community lead on what they think the best campaigns and tactics are. We have over 130,000 people part of the Uplift community now — taking action on issues related to our share progressive values."
Uplift have been in motion, campaigning for change since 2014. Over the years, Uplift have helped many different causes, but just what were they each for?
"We've helped lots!" says Duffy. "We have a tool called MyUplift which allows other movements to use our tools and we row in with support around digital campaigning and contacting the decision maker. We've worked with the Movement of Asylum Seekers in Ireland, Home Sweet Home, The Irish Housing Network, Single Parents Acting for the Rights of their Kids (S.P.A.R.K), Friends of the Earth and Right 2 Water.
"We're also partnered more formally with Barnardo's, Mental Health Reform, and many types of Trade Unions," adds Duffy.
It's clear to see that Uplift are responsible for so many successful campaigns and changes in Ireland's needed issues. However, there is still so much left to do and so many groups in need of their help.
"Right now, we are working on getting Vulture Funds out of the Irish property market, Supertrawlers, CETA which is a toxic trade deal that would endanger our environmental and food protection laws as well as workers' rights." says Duffy to me. "Our focus on campaigns changes week by week, depending on whether there's a big moment, and what our members want to do."
It is evident that Uplift are a worthy organisation, that handle so many different types of causes in Ireland, so I had to ask, what makes Uplift different from other organisations?
"Uplift is the only multi-issue, digital campaign platform in Ireland," Duffy explains. "We take action very quickly when it comes to issues and we don't plan our campaigns months in advance. We also make decisions based on our membership and let our members lead the direction of the things we campaign on. Our members can mobilise and make decisions together quickly — and I think that's what makes us unique. "
Duffy then goes on to explain to me what it was about Uplift that made her know this was the organisation she wanted to be a part of. "I come from a community work background — but I was always drawn to campaigning for structural change and I learned that there's a big cross over between the two — especially in America where 'community organising' focuses less on the day to day symptoms of problems, but works to unite communities to build political power so they can change the causes of their problems," Duffy tells me. "Uplift, to me, fits that model and as time moves forward we'll be focusing more and more on putting these tools in the hands of communities who need them the most, so that they can be empowered to hols their decision makers to account."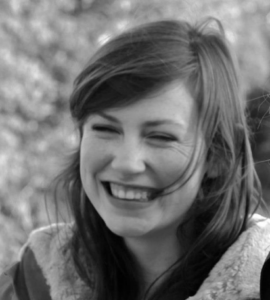 As an independent organisation, that relies heavily on volunteers and donations, funding can be essential to a group like Uplift.
"We are currently 40% member funded, and we aim to be 100% by this time next year," Duffy says. "Our average donation is €8 per month. At this moment, the rest we get from other organisations like us — such as Campact from Germany or 38 Degrees in the UK who cover some of our operational costs. We also have received grants from The Community Foundation of Ireland."
Uplift have already done so much in regards to fulfilling their aim of bettering society and giving a voice to the unheard. But, there is still so much to do and there is even something you could do to help too.
"Public involvement is central to everything we do. Uplift is by the public for the public and without members — and thousands of people taking action every day — we wouldn't exist."