Everybody is different, and everybody's taste in music is different too. Personally, when it comes to music, I love a little bit of everything. When I studied music in school, I was so interested in all the different styles and artists the music industry had to offer, and there is nothing better than relaxing at home with just you and your playlist!
With downloadable music right at our finger tips, it's now easier than ever to appreciate the very best in the charts but nothing, and I mean NOTHING, can ever compare to the thrill of a live performance!
So, here are just some of the hundreds and hundreds of sing stars you simply must see live on stage before you kick the bucket.
Well, I think it's only right to give my number one spot to a number one artist… Adele! Adele is one of those amazing performers that doesn't need all that extra sparkle for them to truly shine. She can belt out a power ballad like no other and stand alone on stage, focusing truly on the music. With her powerful voice and emotional songs and witting on-stage banter, Adele is definitely a musical must see! Adele is to take to the stage this summer in Wembley, London.
2. Next up, is the Queen herself, Beyoncé! Beyoncé is a force of nature on stage and she gives every performance 110%. Like Adele, Queen B can own a stage with just her vocals but she also knows her way around a dance floor and like to proves that at every concert! So, whether you are a loyal member to the B Hive or just like to dance along to Single Ladies, Beyoncé should be on everyone's bucket list. (Video by LifeByLeah)
3. Another singing star to add to our list is, of course, Lady Gaga. Gaga has proven time and time again that she is a big believer in being yourself and she spread that message through her music. A concert with the Mother of all Monsters is never the same, so, I would highly recommend throwing on some glitter and diamonds and line up for tickets as soon as possible. Gaga is currently doing a number of live shows in a few countries including France, Germany, and several places in America.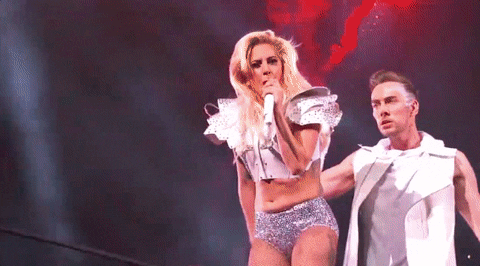 4. Now, it wouldn't be a real music blog post without the incredible, Ed Sheeran. If Sheeran's voice wasn't enough to make you want to go, well then just take a look at literary any interview he has done and you'll fall in love with him all over again! Not only will his handsome looks leave you a little breathless, his poetic lyrics are sure to leave you an emotional mess the whole night. Sheeran just released his third album, Divide, and is about to start his next world tour!
5. And last, but by no means least, we have Taylor Swift. Whether you love her or want to write a break up song about her, you can't deny it… the girl knows how to write a song. And some catchy ones at that! Swift really cares so much about her fans and always gives a killer show, so throw on some red lipstick, grab your girl squad and just dance like you're 22!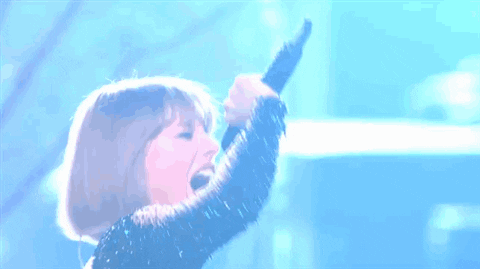 There are so many greats acts to see live! What was the best concert you've been to? And who's next on your list? Let me know in the comments below!
Love Leah